Register Now for Aug 18th, Online Dating Boot Camp – for Seniors at 10:30 am
Seniors are now turning to online dating more now then ever before!
This should not come as a surprise as many seniors are starting to be nudged by their children and grandchild as they too are turning to online dating. It is said 1 out every 6 couple meet through online dating. It is easy, maximize your time and exposures you to a large number of singles that are looking.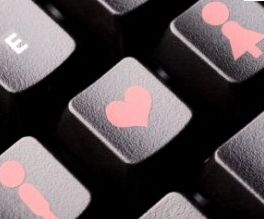 Master the Art of Online Dating is designed to make your online dating experience fun, safe, and successful. You will learn the dos and don'ts and ins and outs of online dating so you can start succeeding today!
Online Dating Class Details:
You will learn how to write an excellent online dating profile

You will learn the key to taking and picking online dating profile pictures

You will learn how to setup and use 1 of my secret tools to keep you safe

We will have a discussion about the pros and cons of the various online dating websites

You will learn how to more effectively search for matches that are better suited for you

You will learn how to maximize and be effective with your communications


You will master the skill of eliminating "the endless emails that go no where"

You will learn how to effectively ask to meeting someone and follow up after that first "date"


Optional – Pictures taken for your online dating profile*
Boot Camp Testimonials
"I recommend this Boot Camp to everybody that is using or thinking of using Online Dating as their means to find a relationship, very helpful and at the end you understand much better how to use online dating. Definitely I recommended. Kimberly nice job." – Miguel R

"Thanks Kim…this was a great class. The information you provided was very informative and enlightening" – Terri R.
"It was more than I expected. Very, very informative. Recommend it highly to those who want to get into internet dating or have been on it for awhile and want some answers about their experiences or expectations." – Brenda
This coaching is offered as a private service to my clients for a $395.00 investment. You can invest in your online dating efforts for less and learn the same secrets I teach my clients.

The following two tabs change content below.
Dating CoachKK, Kimberly Koehler is the leading dating and relationship coach in Minneapolis, MN who helps men and women globally. As a renowned coach and professional speaker I bring you practical and applicable strategies and solutions to the most common dating and relationship struggles. Date smarter, have stronger relationship and join me as we navigate the dating and relationship maze.
Latest posts by Kimberly Koehler - Dating CoachKK (see all)